The Rise and Fall of the Trigan Empire, later called simply The Trigan Empire, was a long running science fiction series written primarily by Mike Butterworth (and also Ken Roscoe) and drawn principally by Don Lawrence (though Ron Embleton, Oliver Frey, Miguel Quesada, Gerry Wood, Ramon Sola and Philip Corke also worked on various instalments). Originally running from 1965 to 1982, it dealt with the trials and tribulations of a society living on the planet Elektron, notably the inhabitants of the Trigan Empire, which seemed to be based on Earth's Roman Empire.
The strip debuted in the first issue of Ranger in September 1965 and was transferred to the pages of Look and Learn (issue #232) following Ranger's cancellation with issue #40 in June 1966, where it remained until #1049 in April 1982. There were 854 episodes in total. The series, or parts of it, has been reprinted several times.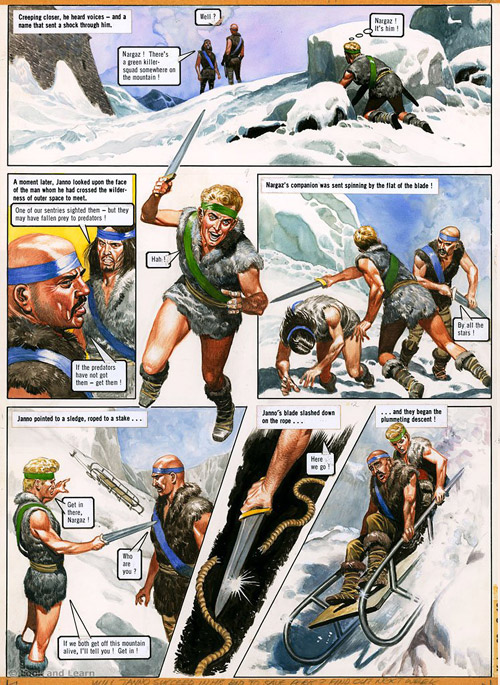 Community content is available under
CC-BY-SA
unless otherwise noted.