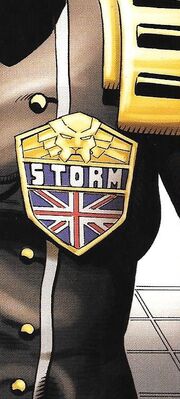 "Brit-Cit, 2137 AD. Much like its Mega-City counterpart, Brit-Cit Justice Department has its various departments, from Tek to plainclothes, Tactical to Psi-Division, and one of its more prickly operatives in the latter is Judge Lillian Storm, a psychically powerful Judge with the ability to talk to the dead. Unfortunately, her abilities are just as much a curse as they are a talent..."
Storm Warning is a series created by Leah Moore and John Reppion (writers), Tom Foster (artist) and Kirsty Swan (colourist). The first series ran from issues 361 to 366 of the Judge Dredd Megazine, lettered by Simon Bowland.
Community content is available under
CC-BY-SA
unless otherwise noted.