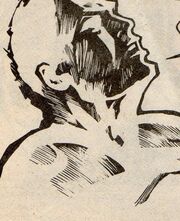 Michael J. Austin, formerly known as Mick Austin is a British comics artist who since 1996 has concentrated on fine art and held many exhibitions. He won an Eagle Award in 1982 for his
Marvelman
cover for
Warrior
, and also drew
Madman
for the same publication, although his career started when he co-created
Timesmasher
for
Marvel UK
's
Rampage
(he also worked on their short-lived
Blake's 7: A Marvel Monthly
magazine).
For 2000 AD Austin has drawn episodes of Tharg's Future Shocks, Judge Dredd, Judge Anderson, Tales of the Doghouse (a Strontium Dog spin-off), Tharg's Terror Tales, Indigo Prime, Vector 13, Psi-Judge Corey and Urban Strike. He has also drawn four strips for Doctor Who Monthly.
From 1982 Austin was features artist for the Sunday Times, and he has illustrated articles for the magazines Men Only, Mayfair and the TV Times. Before leaving the industry he worked on Teenage Mutant Hero Turtles Adventures for Fleetway.
In 2003 Austin accompanied HRH the Prince of Wales as the official artist of his tour to India and Oman. (Don't worry, Pat Mills probably doesn't read this wiki.)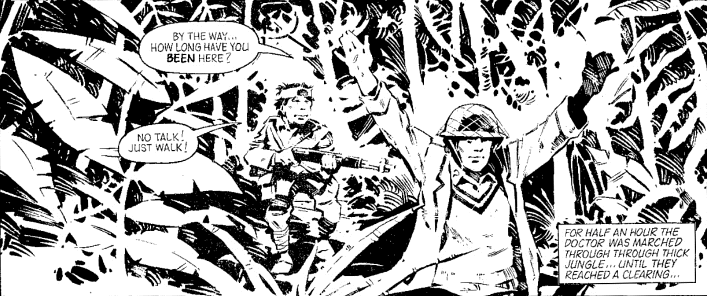 Austin's Doctor Who
Community content is available under
CC-BY-SA
unless otherwise noted.