Iceman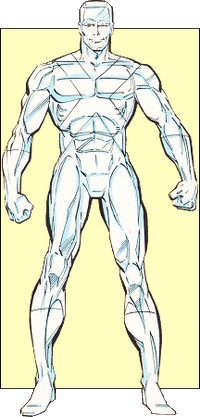 Characteristics
Origin
History
Bobby Drake, the Iceman, was the youngest of the mutants recruited by Professor Charles Xavier to the original X-Men. He served with the team for several years before moving on to become a member of the short lived team The Champions, and later the Defenders and X-Factor. He has since returned to the X-Men.

Powers and abilities
Powers
Iceman has the ability to generate extreme cold and to turn himself into living ice.

Notes
Most, but not all, of Iceman's appearances in British comics have been in reprints of American material.
Links
Discover and Discuss
Community content is available under
CC-BY-SA
unless otherwise noted.