Originally created by Ken Reid and later drawn by first Robert Nixon and then Jimmy Glen, Grandpa debuted in The Beano #680 on 30th July 1955. He reappeared after a short break in the early 1970s under Nixon, Reid having left D.C. Thomson's stable by that time, although when Nixon himself left the company Jimmy Glen took over. Grandpa continued to cause mayhem until 1984. The central character, who did not seem to actually be anyone's grandfather, was an elderly version of the Beano's mischief-making kid characters such as Dennis the Menace and Minnie the Minx, and would frequently cause chaos before being whacked with a slipper by his even older Dad (!) In a strip published in 1956, Grandpa was said to have been born in 1874. Goodness knows how old his Dad was...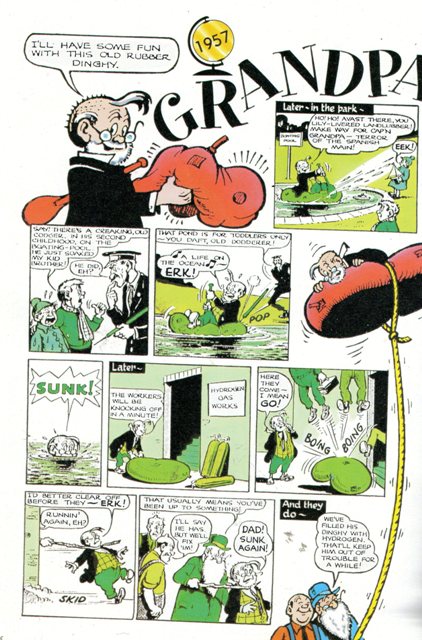 Community content is available under
CC-BY-SA
unless otherwise noted.