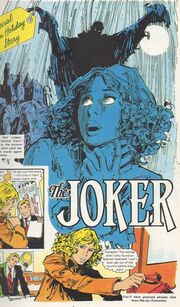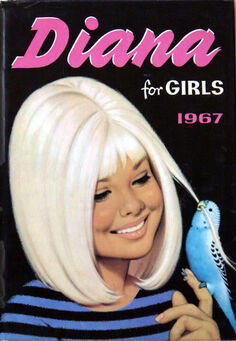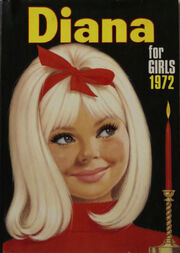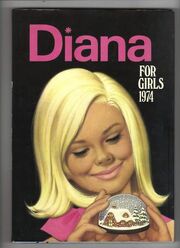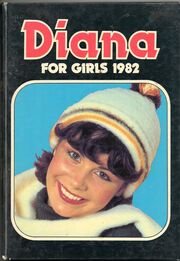 Some of the more glossily embellished and memorable annual covers came courtesy of the 
Diana
books released by
D.C. Thomson
at selected intervals over the Sixties and Seventies. Featuring highly unusual stark black backgrounds, with an attractive blonde girl gracing the cover(s), these designs are amongst the most accomplished within this field, though sadly later annuals favoured generic photographic images instead.
As far as the interior content was concerned, the annuals went for the same mix of romance, adventure and mild horror as the comic itself, and like most of the girls' comics of the time, the results were generally pretty good; frequently, in fact, rather better executed than the stories in the boys' comics of the time! Something about the girls' titles seemed to spark the imagination of the writers, who were often particularly accomplished at piling tragedy onto their almost invariably resolute and capable heroines. One such heroine (though one of the luckier ones, her strip being generally light-hearted as befitted its status) was Samantha Brown, whose annual misadventures tended to centre around holidays in various locations, where she would generally find more excitement than she bargained for. Samantha was a regular feature in Eighties Diana annuals.
Community content is available under
CC-BY-SA
unless otherwise noted.