Campbell 'Cam' Kennedy is a Scottish artist who broke into comics in 1967 working on D.C. Thomson's long-running war digest Commando (and its sci-fi counterpart, Starblazer). He left the field in 1972 to become a fine artist, but returned to comics in 1978 to work on Fleetway's Battle Picture Weekly. From there, he moved on to 2000 AD where he created his best known work, including episodes of The V.C.s, Judge Dredd, Rogue Trooper and Banzai Battalion. He also co-created Scorpio for the revived Eagle.
Writer John Wagner based a recurring character from the Judge Dredd series, hapless artist Kenny Who?, on Kennedy. Kenny was an in-joke about Kennedy's difficulties in breaking into American comics in the wake of the "British Invasion" of the early eighties, though Kennedy's determination eventually paid off and he has worked for numerous American publishers including Marvel (on characters including Nick Fury and The Punisher), Dark Horse (on Star Wars), Epic (on The Light & Darkness War) and DC Comics (on Batman, Lobo and The Spectre, amongst others). He has also worked for the Judge Dredd Megazine (on Zancudo) and, briefly, for Warrior (on Ektryn).
In an interview with the Daily Record Kennedy said, "Of all the comic heroes I have drawn, Judge Dredd is definitely my favourite. Who wouldn't like being paid to disappear into the future where a 7ft character goes around thumping people in post-apocalyptic America? I had a ball sitting in my room in Orkney sketching away while the rain poured down outside... I feel very privileged to be part of the wonderful world of comic books."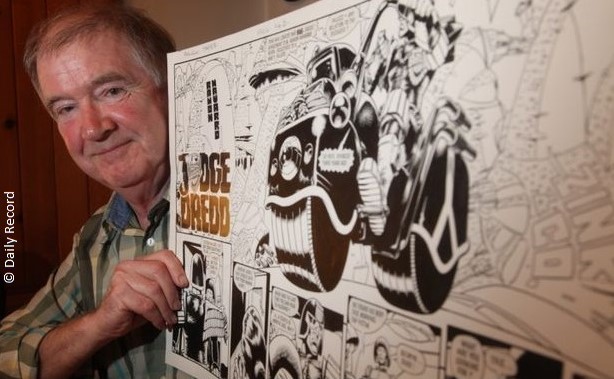 Community content is available under
CC-BY-SA
unless otherwise noted.