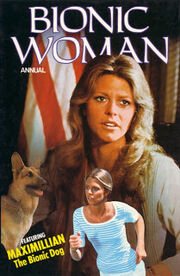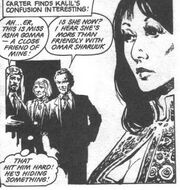 Brown Watson were a publisher of annuals, mostly based on TV shows but also on licensed properties such as Tarzan (see Tarzan Annual Vol 2) and some reprinting American comics material including several Superman/Batman with Robin the Boy Wonder Annual's and Spider-Man Annual's. Among their many notable releases in the 1970s were a Logan's Run annual based on the short lived TV series, two editions of the New Avengers Annual and The Sweeney Annual (with art by Brian Lewis; see right) and annuals based on Kung Fu, The Muppet Show, The Bionic Woman, The Six Million Dollar Man, Planet of the Apes, The Professionals, The Gemini Man, The Magician, Popeye, Star Wars, Superman, The Harlem Globetrotters, Dastardly and Muttley, Boss Cat, Hong Kong Phooey, The Great Grape Ape, Funky Phantom, Inch High Private Eye, Wacky Races, Laurel & Hardy, The Pink Panther and The Muppet Show, amongst others. A lot of the strip material featured was original and of a very high standard, much of it by artists who have since become well known names including John Bolton and Ian Gibson, but Brown Watson also reprinted a fair amount of American material, not always acknowledging where it came from (their Star Wars Annual reprints the Marvel Comics adaptation of the first movie, for instance). Founded in 1974 by Peter and Brian Babani, the annual brand name seems to have disappeared after 1979, when the Babanis went on to found Grandreams, apparently taking most of the TV licences with them. There is still a publishing company named Brown Watson in the UK, which appears to have been publishing childrens books since 1980, but this may not be the same company.
Community content is available under
CC-BY-SA
unless otherwise noted.