Based on the popular science fiction TV series
Blake's 7
,
Blake's 7: A Marvel Monthly Vol 1
was published by
Marvel UK
from October 1981 to August 1983, a grand total of 23 issues (plus a
Summer Special
in 1981 and 1982 and a
Winter Special
in 1982). It was a black and white magazine in the same style as
Doctor Who Magazine
, with features on the TV show plus a comic strip featuring the lineup from the fourth and last series. The strip was frequently uncredited, but artists who worked on it included
David Lloyd
,
Steve Dillon
,
Jerry Paris
,
Mick Austin
,
Floron Florenzo
,
Ian Kennedy
,
John Cooper
and
Phil Gascoine
, and writers included
Paul Neary
and
Ken Armstrong
. The magazine — which outlasted the TV series by more than a year and a half, though no mention of the events of the final episode was ever made in the strip — also gave away free posters in the centre pages of each issue, and occasional free gifts including a
Blake's 7
sticker. Two further
Blake's 7 Specials
were published in summer and winter 1995.
Additionally, three Blake's 7 Annuals were published by World Distributors, in 1979, 1980 and 1981. All three of these, however, contained exclusively illustrated text stories rather than actual comic strips.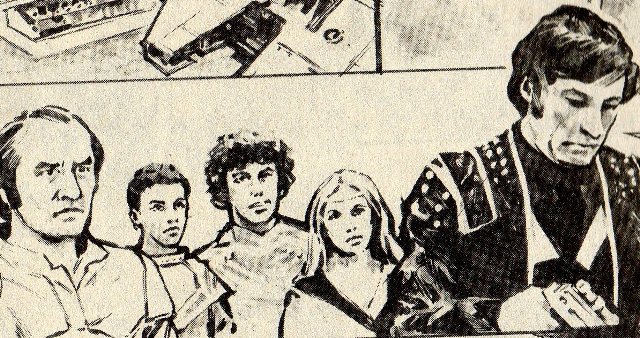 The Blake's 7 Monthly featured the lineup from the fourth series of Blake's 7 on TV, which did not include the character of Roj Blake himself. Consequently, Blake never actually appeared in a Marvel UK publication until 1995's Blake's 7 Winter Special Vol 1 2.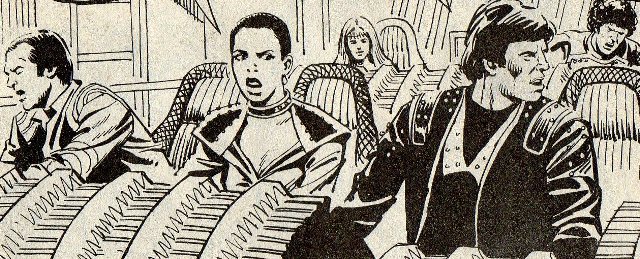 Blake's 7 Monthly gallery
Community content is available under
CC-BY-SA
unless otherwise noted.