Arkady Romanov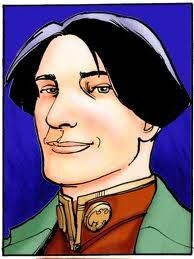 Characteristics
Origin
History
Arkady Romanov is a character from the 2000 AD strip Nikolai Dante. He was the youngest son of Dmitri Romanov (head of the Romanov family) and the half-brother of the adventurer Nikolai Dante.
All of Dmitri's children were bonded with alien Weapons Crests which gave them unique superhuman abilities. However, the Crest intended for Arkady instead ended up bonded to Dante, his father's bastard son, leaving Arkady powerless (and with a profound hatred of Dante). The tenacious Arkady was nevertheless one of the few Romanovs who appeared to survive the war with Tsar Vladimir. He was made a ward of the Imperial Court and, eventually, Commander of the Scarlet Wraiths, the Empire's intelligence service.
It eventually transpired that before his apparent death, the supposedly late Dmitri Romanov had taken steps to ensure his survival by callously downloading his own consciousness into his son's brain, presumably erasing Arkady's mind in the process. Arkady's body, inhabited by Dmitri's mind, was later killed by Katarina Dante, Nikolai's mother.

Powers and abilities
Powers
None.
Weaknesses
Trusted his father a bit too much.

Paraphernalia
Weapons
Proficient with most conventional weapons.
Links
Discover and Discuss
Community content is available under
CC-BY-SA
unless otherwise noted.