Welcome to the Albion British Comics Database!
The Albion British Comics database is a collaborative website about British comics that anyone can edit! The intention is to create a comprehensive database of British comics characters, publications and publishers over the years and to build up a picture of the history of the British comics industry. Welcome to a wonderful world of limitless imagination!
British Comics: an Introduction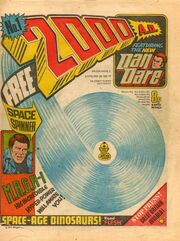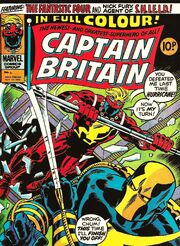 Possibly the first comic magazine, Funny Folks, was published in Britain on 12th December 1874, and comics have been a part of British life ever since. Generations have grown up reading the adventures (and misadventures) of characters from Dennis the Menace to Judge Dredd in titles both famous and obscure, from Comic Cuts and Illustrated Chips to Beano, Dandy, Topper, Eagle, Battle, Bunty, Misty, cult favourite Action, the seemingly immortal 2000 AD and The Crunch. Some titles were aimed at young children like The Rainbow or Pippin & Playland, while others such as Crisis and Warrior were created for a more adult market. And since the 1980s British-born creators have been a revolutionary force in the US comics industry too, with people like Alan Moore, Neil Gaiman and Grant Morrison becoming household names. Since the 1990s, the industry has shrunk in size, but not in quality and never in the breadth of its imagination.




Popular Subjects
Recent Activity